Our Hoses
Hydraulic
Selecting the correct size, length and vacuum ratings for hydraulic hoses can be critical for high-pressure operations. Turn to Bryan Hose & Gasket for the right hydraulic hose or a split flange if needed. Also find hydraulic fittings, adapters, and couplers for a diverse range of applications. Help ensure you have the right supplies. Get hydraulic hoses or all-purpose assembly items in bulk from Bryan Hose & Gasket.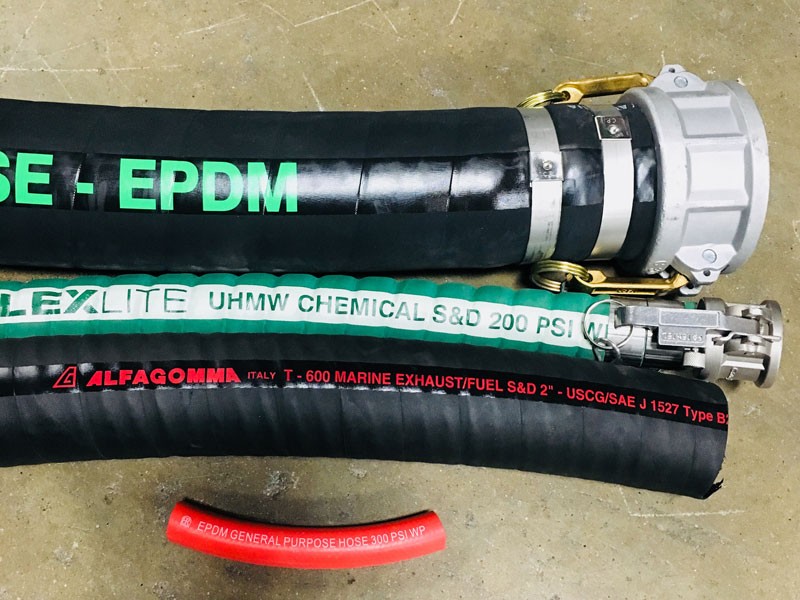 Industrial
From low-pressure air and water to hazardous chemical transfer, we offer a variety of industrial hoses and parts to meet the exact needs of any application.

Our hose products are manufactured from a complete range of compounds and reinforcement methods. They are available in a wide array of colors and can be branded to your specifications.
Metal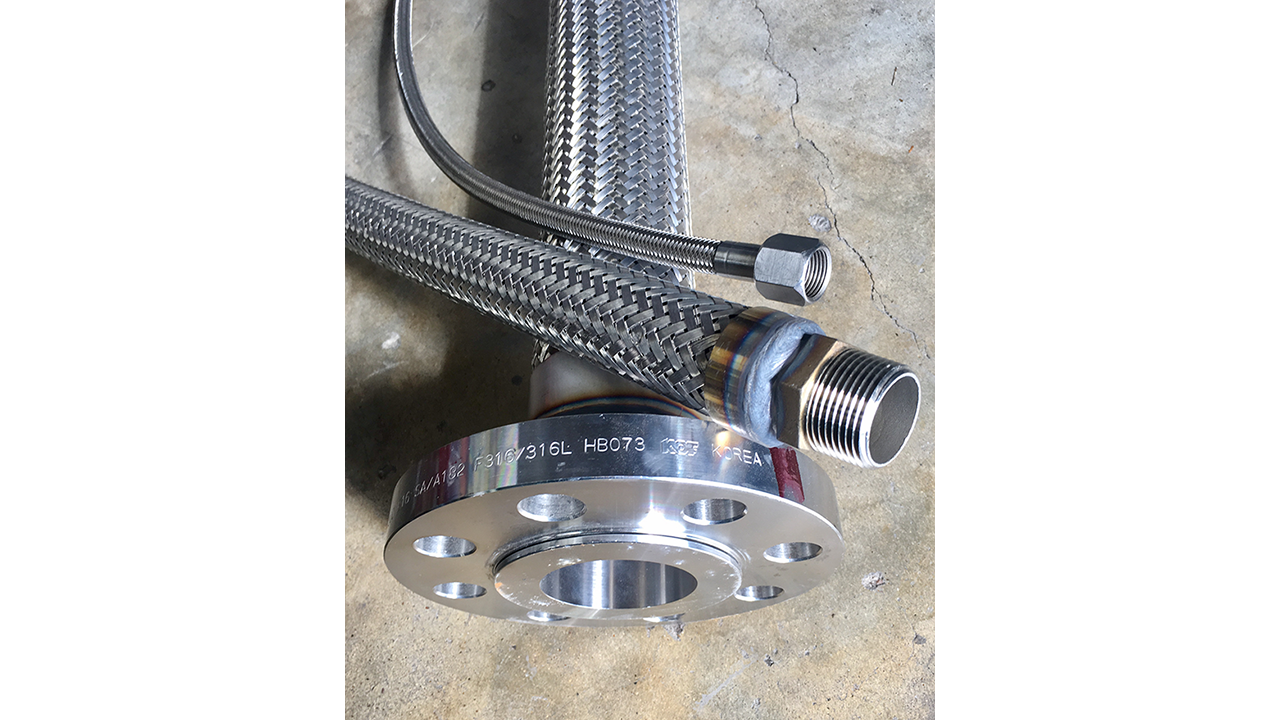 A metal hose is a flexible metal line element. There are two basic types of metal hose that differ in their design and application: stripwound hoses and corrugated hoses. Stripwound hoses have a high mechanical strength (e.g. tensile strength and tear strength). Corrugated hoses can withstand high pressure and provide maximum leak tightness on account of their material. Corrugated hoses also exhibit corrosion resistance and pressure tightness under the most extreme conditions, such as in aggressive seawater or at extreme temperatures such as found in space or when transporting cooled liquid gas. They are particularly well suited for conveying hot and cold substances.
Ducting

New Thermo-Duct™ Thermoplastic Rubber Ducting Hose is both flexible and compressible. Its black thermoplastic rubber (TPR) elastomer / wire reinforced construction is ideal for demanding and difficult ducting applications from -60° F to +275° F. Available sizes are 2"- 12" ID.